Try Drip free for 14 days
Try every feature of Drip for two weeks, no credit card required.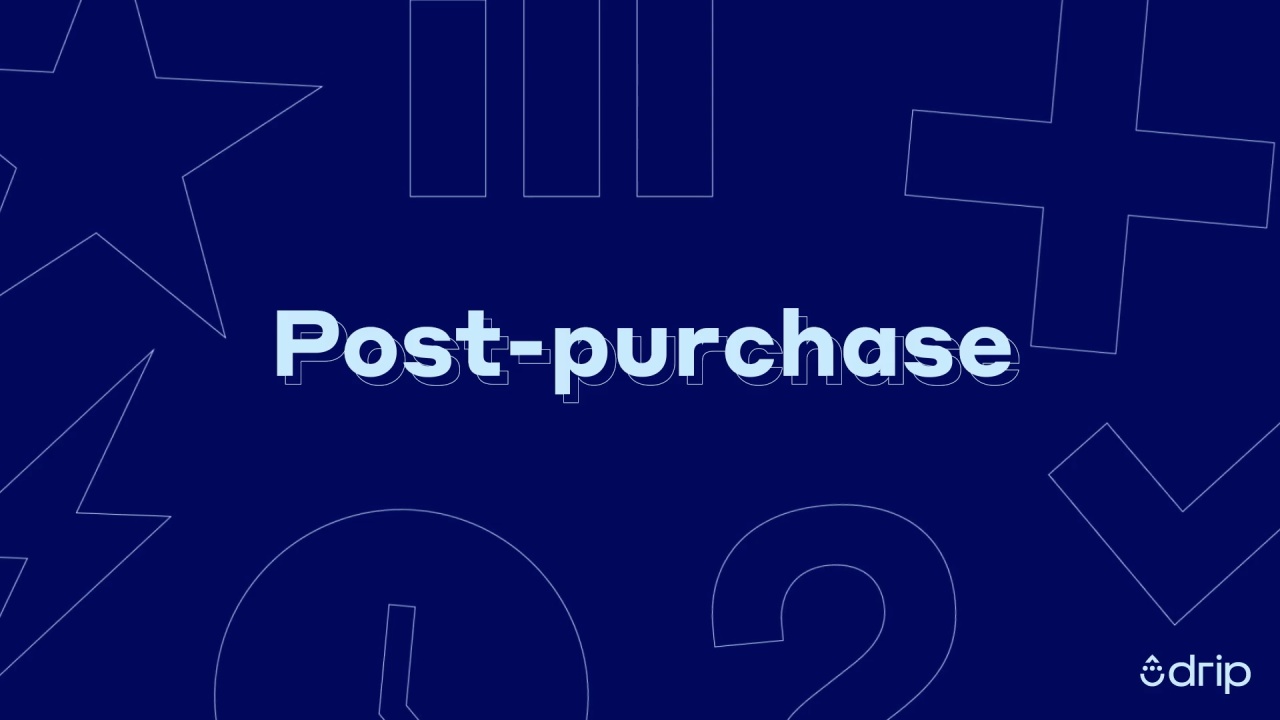 Designing Workflows
Post-Purchase
So you got someone to buy your stuff—now what? Alisa and Andrew make a Post-Purchase Workflow from scratch in this episode of Designing Workflows, and you can, too! Learn how to turn up the customer loyalty for your store with the best post-purchase experience around.
Tune into Post-Purchase
Get access to every episode of Designing Workflows.